RN, BSN, LPN, CNA… There are many pathways to nursing, each varying slightly in training, responsibilities, and of course, pay. To get a closer look into the field of nursing, I researched the levels of nursing hierarchy and interviewed six current nurses about their backgrounds, jobs, and what they see for the future of nursing.
Choosing Your Nursing Occupation
So you want to be a nurse? First, identify where to start and what your end goal is. Maybe a CNA is the right step for now, while you work to become an RN later. While not all of these are strictly "nursing," they all play a role in the healthcare hierarchy.
Medical Assistant: There is no formal training required to become a medical assistant. MAs perform basic routine tasks, from office work to taking a patient's vital signs. Average Salary: $43,000
CNA: Certified nursing assistants must pass an examination in order to be qualified. They provide basic day-to-day quality of life care to patients and work under the supervision of an RN or LPN; CNAs are an important link between patients and supervising nurses. Average Salary: $27,000
BSN: Those with a Bachelor of Science in Nursing are eligible to take the exam to become an RN right after graduation. This four year degree program prepares nurses for tasks beyond basic patient care by teaching research, leadership, and other subjects such as humanities and social sciences. Average Salary: $66,000
LPN: Sometimes known as a licensed vocational nurse (LVN), licensed practical nurses usually complete one year of training and must pass the NCLEX-PN. They work on any number of tasks from direct patient care to assisting RNs and physicians in tests and procedures. Average Salary: $56,000
RN: Registered nurses have completed either an Associate's or Bachelor's degree in nursing and have passed the NCLEX-RN. These nurses have a wider scope of responsibilities and abilities and work more closely with physicians. Average Salary: $69,000
NP: A nurse practitioner, or advanced practice registered nurse (APRN), has a high level of autonomy and can diagnose diseases and prescribe medication. They may be a patient's primary care provider. NPs must achieve a Masters of Science in Nursing (MSN) or a Doctor of Nursing Practice (DNP) and pass a certification exam. Average Salary: $96,000
PA: A physician assistant usually has two years of additional study post-bachelor degree. They may get a Master of Physician Assistant Studies (MPAS), Master of Health Science (MHS), or Master of Medical Science (MMSc) and then must pass the PANCE. PAs also have a high level of responsibility and can usually prescribe medication and perform many tasks under the supervision of a physician. Average Salary: $68,000
*Average salary information from Indeed.com
Meet the Nurses: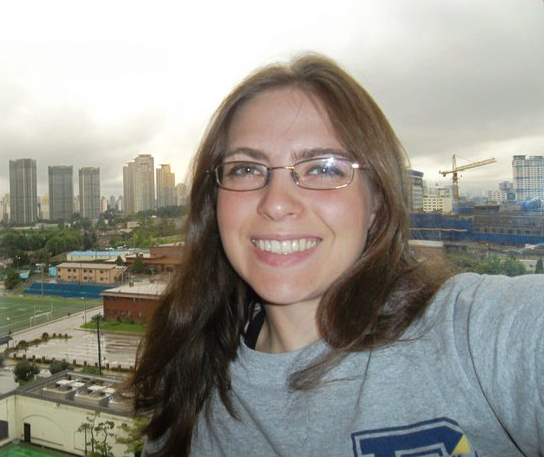 Stephanie Ahnert, RN, BSN
Training: University of Pittsburgh, Army ROTC
Work: Walter Reed, Cardiology/Telemetry Floor- Washington DC
What do you think the future of nursing looks like?
"I think nurse practitioners are going to be granted the ability to run their own clinics without the supervision of physicians. I think educational programs are going to become more streamlined as there is a growing population of elderly with more health care needs. More medical professionals are needed, and unless MD programs are willing to change their structure to more adequately meet the need, nurses will step up and fill that gap."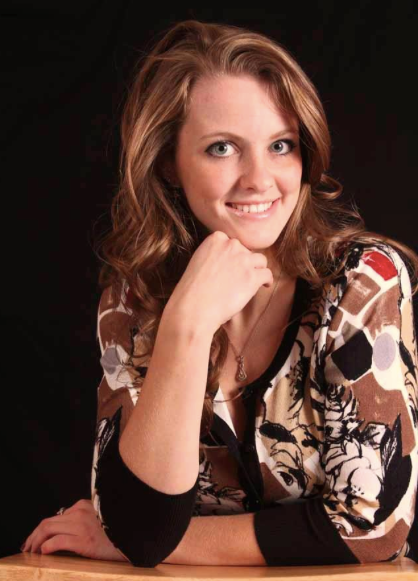 Melissa Gallardy, RN, BSN
Training: University of Pittsburgh
Work: UPMC, Medical Cardiology Telemetry Unit- Pittsburgh, PA; HIHealthCare- Hawaii
What do you think the future of nursing looks like?
"I think the curriculum will evolve just as current procedure evolve. In nursing school you learn the fundamentals of nursing, but when you graduate you actually learn to be a nurse. I think a lot more emphasis will be on in-hospital teaching/training, coupled with more skills, lab hours, practicing using equipment, interacting with patients, etc. Newer nurses learn current practices in school, whereas older nurses learn newer practices on the job or through continuing education hours required to keep an active nursing license."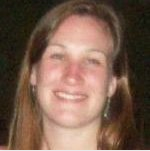 Joanna Haneman, RN, BSN
Training: University of Pittsburgh
Work: OHSU, Trauma Unit – Portland, OR
What do you think the future of nursing looks like?
"Right now, you can take a state licensing exam after completing a Nursing Diploma program (phasing out), an associate's degree, or a bachelor's degree. There is a big push by hospitals now to hire nurses with their BSN, and based on this, I think it will eventually be difficult for nurses without their BSN to find a job. From what I understand, the BSN degree is seen as reflecting an education that focuses on Evidence-Based Practice, which means our practice reflects the best methods of doing things based on research. The BSN education also focuses a bit more on nurses as leaders, and because it is usually a 4 year degree, most likely incorporates more clinical (hands-on practice) experience than an associate's degree."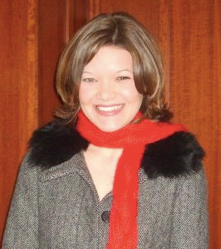 Morgan Robins, CNA
Training: Bachelor's in English Literature, CNA course and certification
Work: Skilled nursing facility- Oregon
What do you think the future of nursing looks like?
"I've come to realize that nursing is a rather competitive field, especially with regard to getting into a good nursing school. Since there are a great many applicants, you really have to shine in order to be admitted. For this reason, I think we'll see an influx of new nurses that are highly educated and motivated. I'm not certain what the future of training will look like, but I imagine there will continue to be an increase in online resources for students, and that having a Bachelor's degree will be standard at most facilities."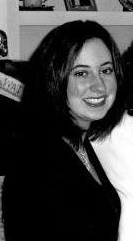 Victoria Slaugh, CNA
Training: York County School of Technology, Nursing Assistant course
Work: Manor Care, Dementia Unit- York, PA
What do you think the future of nursing looks like?
"Nursing as a Registered Nurse or CNA is always in need. LPNs are starting to fade out. Most hospitals don't use them anymore; even doctor's offices are hiring medical assistants more simply because they aren't paid as much. There is the technology now to have more hands on training and classes in the future. Right now, you train on each other. But, York Hospital has a Stimulation Lab with a human model which can do everything but urinate and move its bowels. It can even 'give birth.'"
Carrie Supinski, RN, BSN
Training: University of Portland
Work: Meridian Park Hospital, Surgical Specialities- Tualatin, OR
What do you think the future of nursing looks like?
"The future of nursing is bright! There is a push for higher education that will only benefit the image and stature of the job. There is a push for nurses to get certified in the department in which they work (for example, I could get a Medical Surgical Certification or an Orthopedic Certification). About 5-10 yrs ago, there was a huge push to get as many nurses out there as possible due to the fears about the large, aging baby boomer population. That created many associate degree programs and sub-par programs. I hope that future training remains competitive and regulated, and nothing is sacrificed in the attempt to fill vacant jobs… it is people's lives we are talking about!"
Need CNA training? From October 1-8, get a great deal here! Want to know more about nursing in 2013? Check out our infographic!
What do you think about the future of nursing? Tell us in the comments!
Image: timefornurses via flickr