Using visuals to convey information can greatly increase the reception of your work. Readers who "see and do" retain four times as much information as those who just read. Additionally, color visuals increase readers' willingness to read by 80%. Finding images is, however, a tricky thing; do it wrong, and you could be violating the law. Whether you are working on improving your RSS feed, building an online training course, or writing a book, a well-done visual will help you achieve your goals. 
What to Know Before Getting Started
Unless you explicitly find otherwise, assume any images you find are under copyright and cannot be used, sold, modified, or displayed without the author's permission. This can be difficult, as most websites don't say anything about use of their images. 
If you do find an image you want, locate the site's terms and conditions or an image's license. Most likely if the license does not explicitly state the images can be used, they can't be. Read the terms of use carefully, as many creators want you to give them credit and/or a link for the photo. Some creators request you host the file on your own server or don't allow modifications.
Following the original creator's guidelines will help keep you out of hot water.
Creative Commons 
During your image search you may find photos licensed under Creative Commons. This is good! Creative Commons licenses are more open and flexible than traditional copyrights. There are restrictions depending on what kind of Creative Commons license it is under, so make sure you know what you are and are not allowed to do.
Finding Images
We've got a list of a couple of free sites to get you started on your image search. Make sure to verify each image using the methods in the section above, as licenses may vary between photos or change over time.. Here are four free sites to get you started:
Search Engines 
Be careful with this option, as there will be lots of results that aren't filtered by license use. Using the methods in the first section, double-check to make sure each photo you find is safe to us on your site. Here at OpenSesame, we have found Flickr's search to be very useful–as long as you use their advanced search option to locate only Creative Commons content). Additionally, the Creative Commons site allows you to quickly search a lot of reliable sources at once.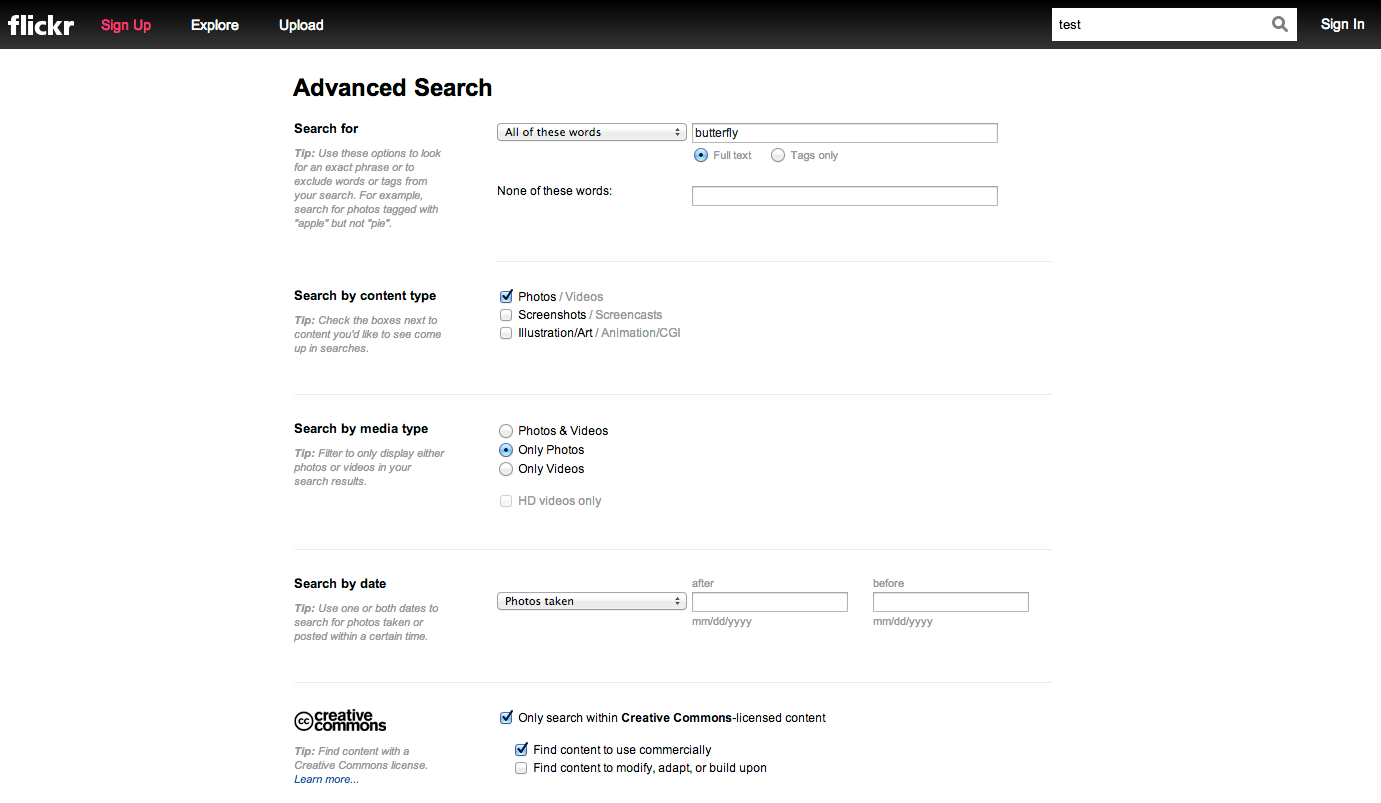 Icons 
If you have images you would like to modify with icons–make sure the license allows you to modify–or are looking to create an infographic, here are two sites you may find helpful:
Modifying Visuals
Sometimes the photos you find won't fit your needs or need minor modifications. Once you've made sure the image's license allows for modifications, there are many simple tools available for editing. Apple's Preview and Microsoft Paint allow for very basic modifications. Combined with the free icon websites from above, these tools will cover most of your editing needs. For more advanced editing, having an employee trained in Adobe is always a great asset.
Another great option for modifying or elaborating on visuals is to design an infographic. Two free tools you could use are easel.ly and piktochart. These tools have a limited library of icons, so if you need more you can always upload icons found from other sites. As with modifying visuals, Adobe products are great for creating infographics from scratch as well.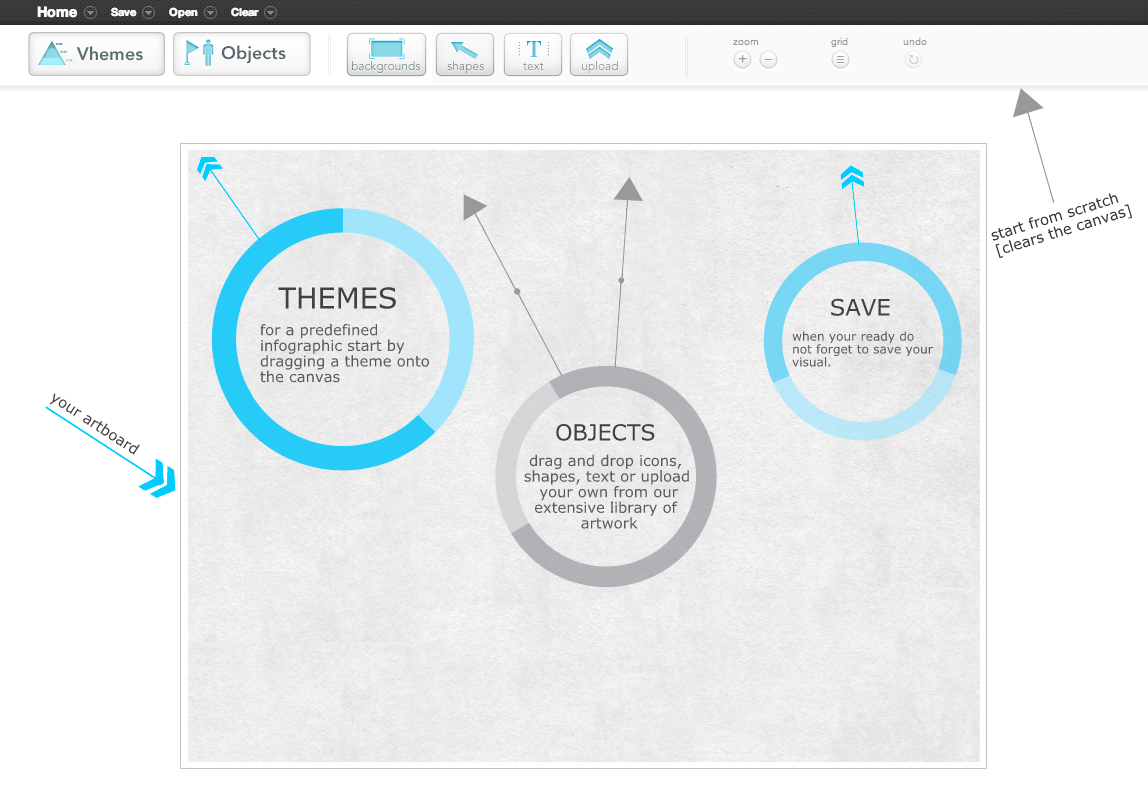 With the popularity of tablets and smart phones, visuals are becoming an important piece of content creation for the web. Thankfully millions of images are uploaded every day due to the accessibility of technology (camera phones, etc) and combined with the rise of Creative Commons, many of these visuals are available to you for free.
What are tools have you found are helpful for adding visuals to your projects? Share in the comments!
Image Credit: Paul Bica via Flickr