You've worked hard to improve your lead generation efforts, making sure you are attracting qualified companies that are interested in your product or service. You've got a rockstar team of trained business development professionals passionate about connecting with these companies to help solve their business challenges. All the pieces are in place for a great sales strategy. Except for one thing. 
How can you help your team bounce back from a rejection?
While you can certainly reduce the likelihood of a rejected sale through a well-prepped team and better leads, occassionally your team will hear the word "No". During those (hopefully rare) times, how your sales team handles rejection can be just as important to your sales strategy as leads and training.
To help us create a good rejection plan, we interviewed Brittany McClain from the OpenSesame Business Development team. Brittany shares her own experiences, how she handles rejection and her tips for others in the sales field.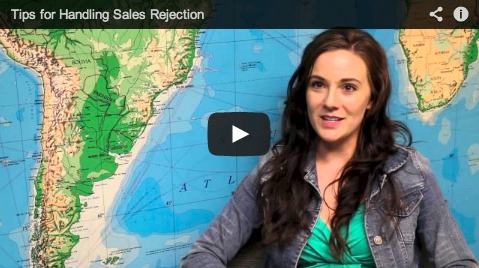 Image Credit: Hobvias Sudoneighm via Flickr