Have you created accounts on Facebook, Twitter, Pinterest, Instagram, LinkedIn, Vine, Tumblr, Snapchat, and other social networks? Whether you want to find the best way to keep your networks organized or are looking for ways to enhance your online presence, there are many tools out there to help.
These tools will help you get serious about social media and take your presence and experience to the next level, both personally and professionally.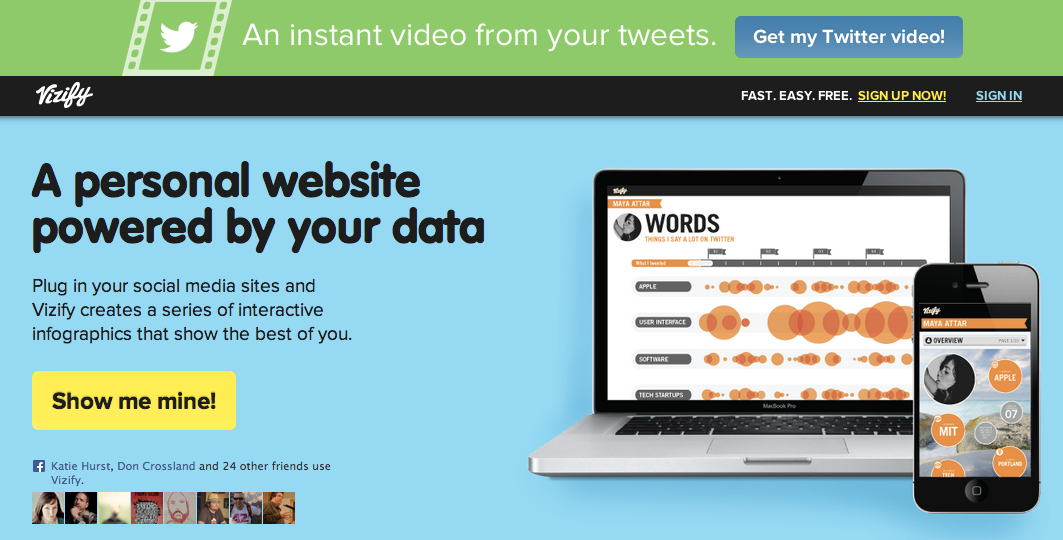 Graphical Bios. Stunning. Simple. This new tool shows your biographical information in a series of fun and interactive infographics. Link up your social networks, and Visify combines info from each into one cohesive profile. Adding photos, quotes, network stats–such as what you talk about most on Twitter–is easy. Insert your Visify URL in your email signature and other networks to showcase yourself in an engaging way. 
Price: Free!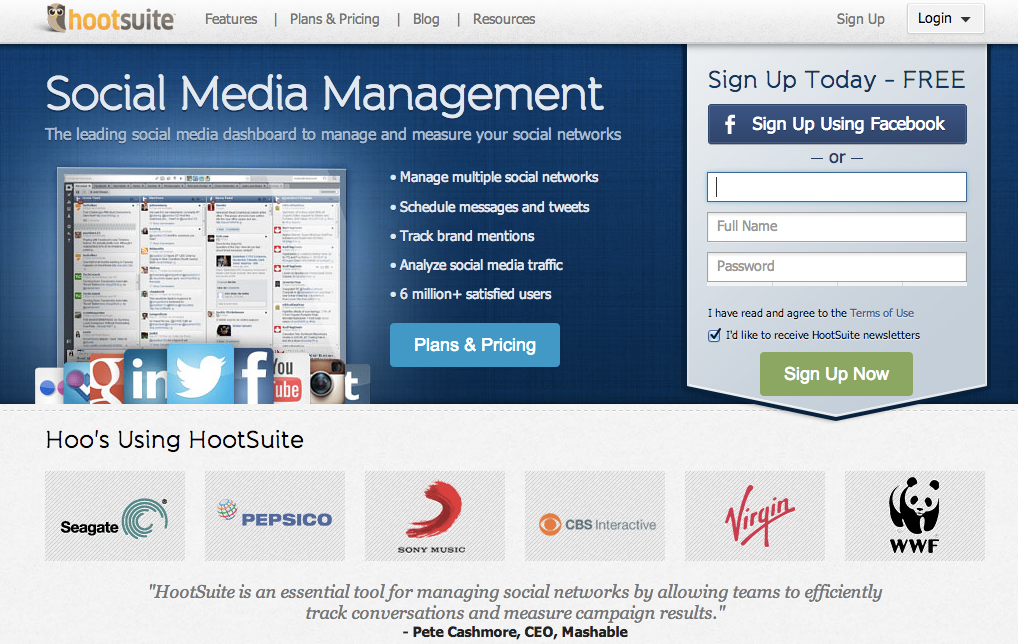 Social Media Management. With more than 6 million users, HootSuite is popular site for social media management for both businesses and individuals. Combine social networks into an easy-to-navigate dashboard and schedule your activity on each network. You can also use analytics to see the success of your social media outreach and campaigns. Free mobile app available for Apple and Android. 
Price: Free version available. Pro version starts at $8.99/month and comes with a 30-day free trial. An enterprise version is available for businesses for which you can request a demo.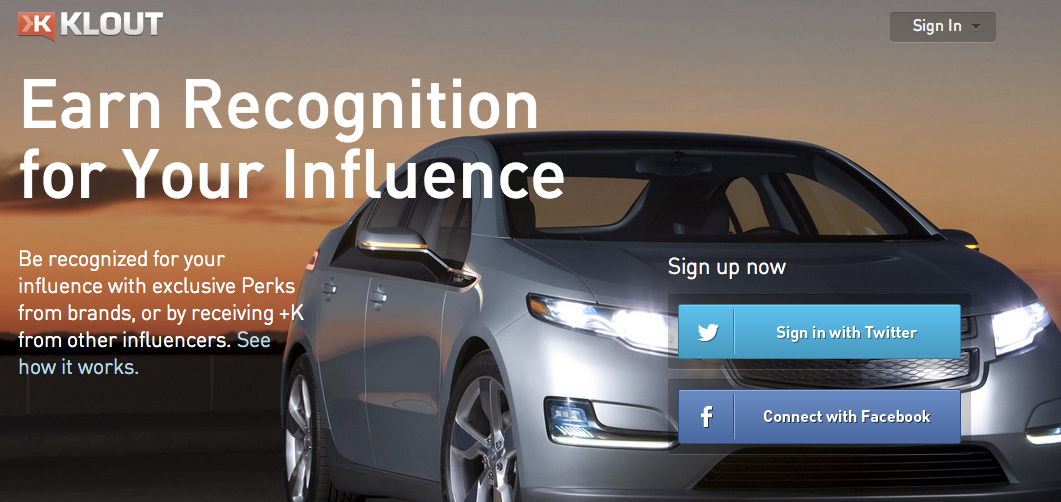 The Standard for Influence. This social media integration tool audits your networks and provides an online "influence" score from 0-100. The higher your score, the more important and influential you are on the web. Klout displays what you're doing on social media and who is interacting with your posts. As your score increases, you earn "perks" from brands including Sony and Chevrolet. Free mobile app available for Apple and Android.
Price: Free!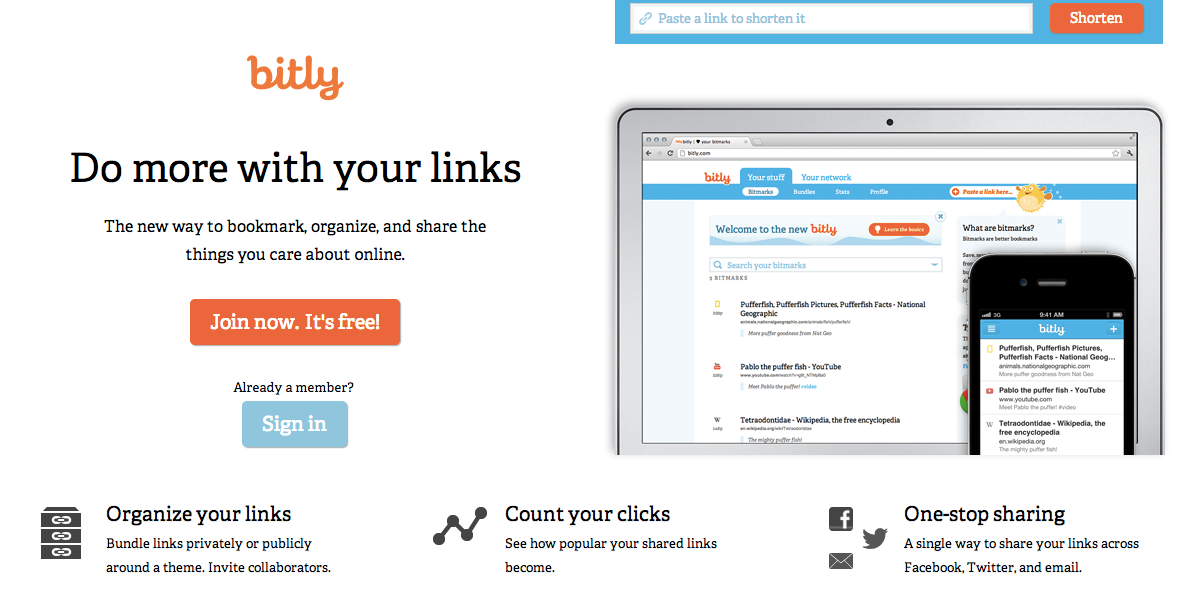 <3 Your Bitmarks. Sharing links just got easier. bitly is a great tool for those who want to share links without an absurdly long URL. This tool shortens URLs into easy to share "bitmarks," which are much easier to use on sites limiting your characters, such as Twitter. bitly keeps track of traffic to your link–how many clicks over time, geographic distribution of clicks and where the link was shared. Free mobile app available for Apple.
Price: Free for personal users. Enterprise pricing is available.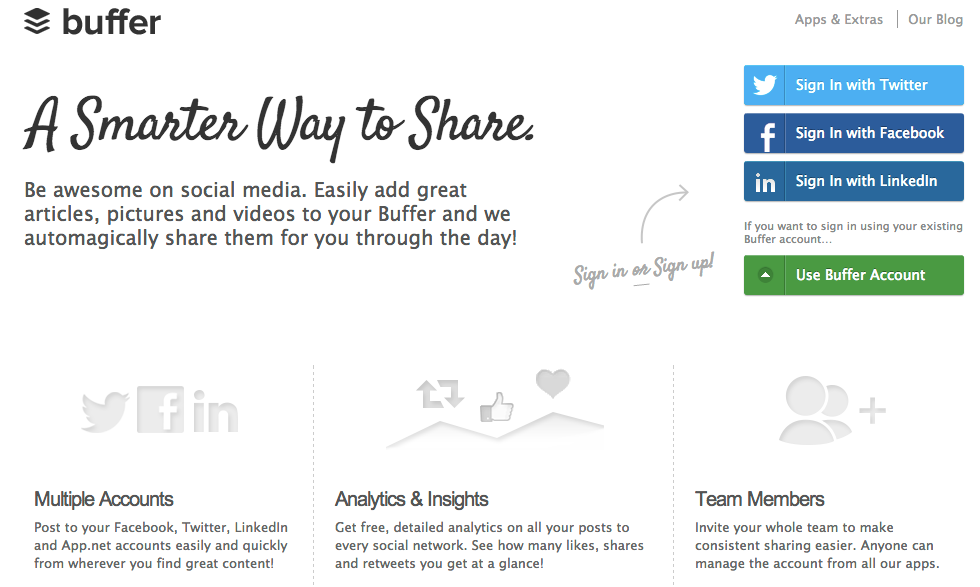 A Smarter Way to Share. Want to share content at different times throughout the day, but never remember to post? This tool discerns the highest engagement periods across your networks then distributes content at those optimal times to your networks. It's an easy way to schedule content and stay active on social media all day, even when you're working on other projects. Free mobile app available for Apple and Android.
Price: Free to sign up. Full functionality is $10/month. Enterprise pricing is available.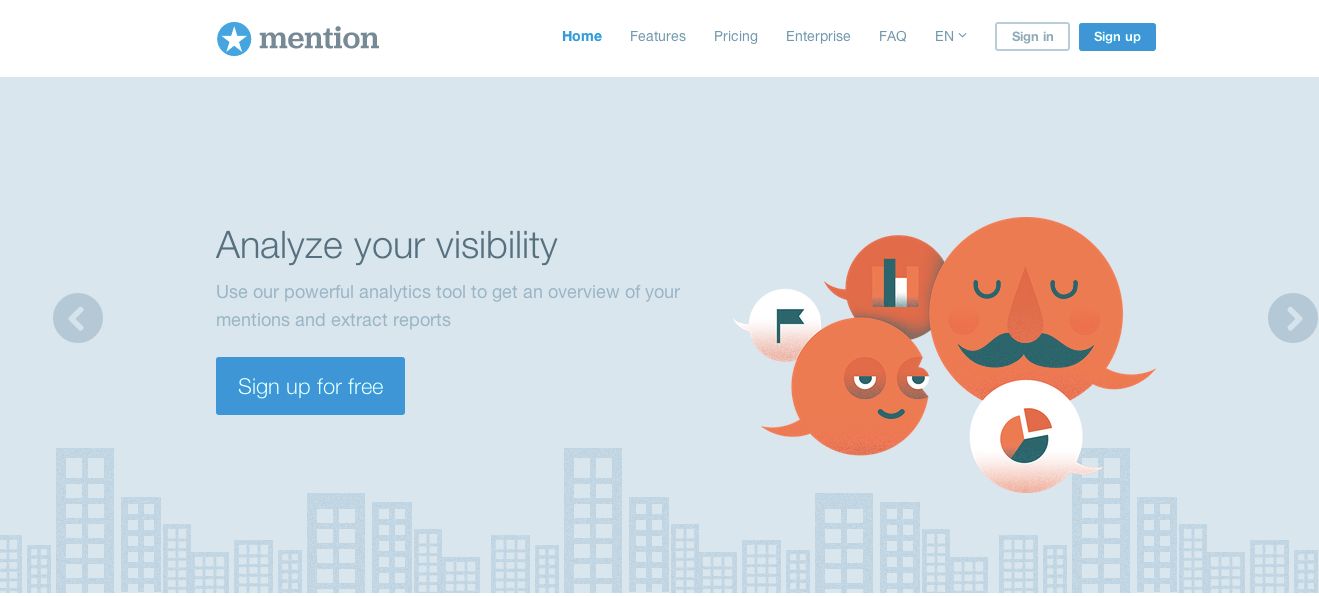 Be in the know, anywhere, anytime. With this tool, you are able to create alerts for yourself or company/brand to be informed in real-time when you're mentioned on the web. You can flag priority mentions from important sources and build filters to ensure only mentions of the "real you" send alerts. Metrics of your mentions are available for analysis. Free mobile app available for Apple and Android.
Price: Plans available include a basic free version, Lite for $6.99/month, Pro for $19.99/month, and enterprise for $64.99/user/month.
You've setup the sites, now it's time to take your social media networks to the next level. Frequent monitoring and tracking programs can increase your impact, as well as decrease your overall workload. Do you have any other favorite social media tools? Share them in the comments!