We Are OpenSesame
We make elearning accessible, easy to implement, and rewarding for everyone
What Our customers say
"If you're a training professional and looking for something easy to use, OpenSesame is the way to go..."
- Josh Murrell
Project Manager Training Department | Five Guys

"Working with OpenSesame has been a great experience. We are able to select the courses we want, when we want them and pay 50% less for the same courses."
- Denise Farrar
Manager of Training Sales, Channel Training | DISH

"The innovative and flexible model allows us to create a training program that gives our employees the freedom to drive their own development."
- Barbara Burke
Director of Training | Virtual Instruments

What We Do
OpenSesame makes buying and selling elearning courses as easy as downloading a song from iTunes. Preview courses, read reviews and research sellers in our marketplace. Buy courses with no subscriptions or long-term commitments and use them instantly in any Learning Management System (LMS). Let us do the heavy lifting, so you can focus on choosing the best courses for your employees.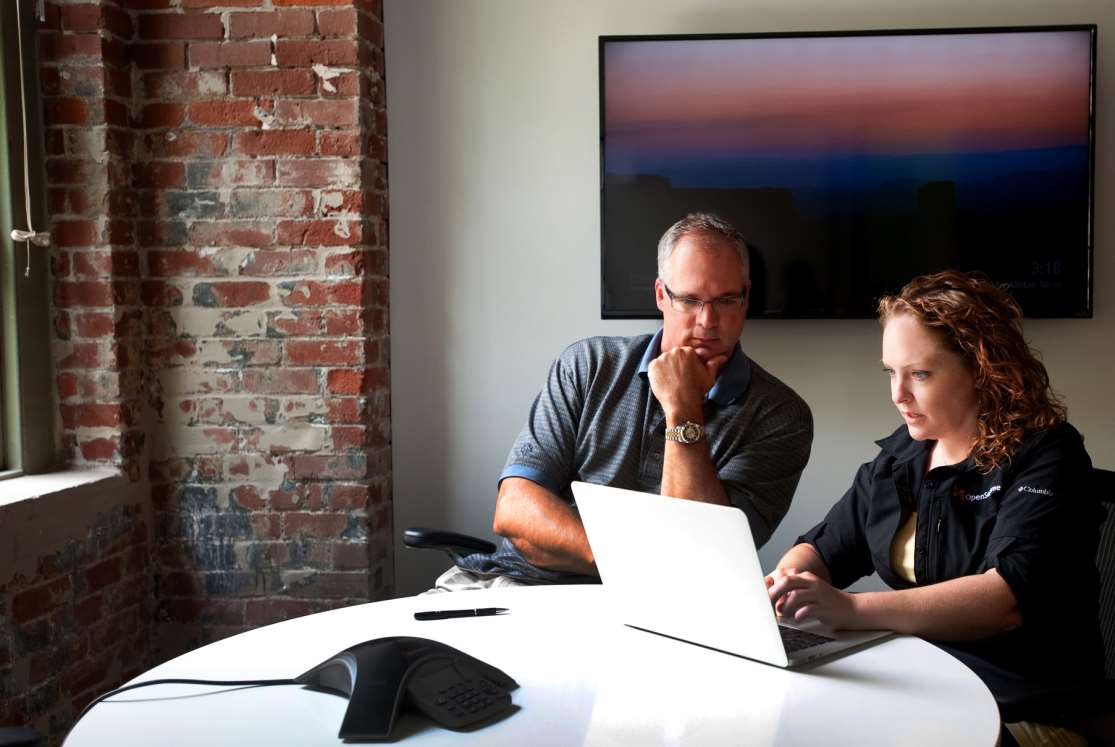 Why We Do It
We enjoy simplifying processes and making systems better. It's what excites us and keeps us energized. While running an LMS for the trade industry, we were frustrated by the lack of compelling content and grueling sales process to gain access to courses. We recognized the innovative techniques being used in the digital media realm and realized a similar process could be used to empower businesses to create a custom course catalog for their employee development. Since our launch in July 2011, we've focused on building out our content with the goal to be the largest marketplace for online training courses.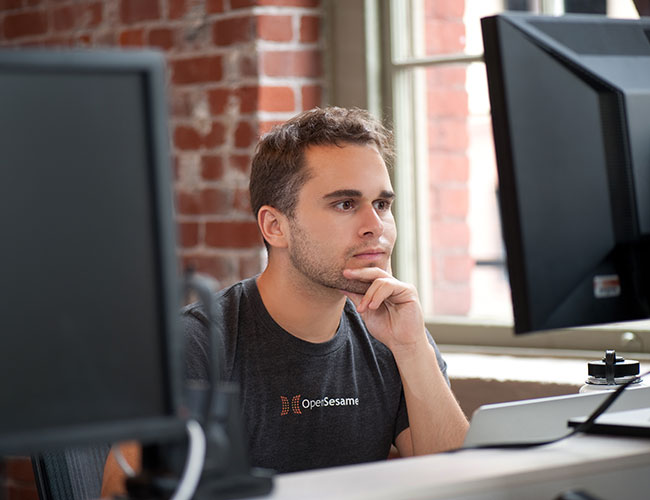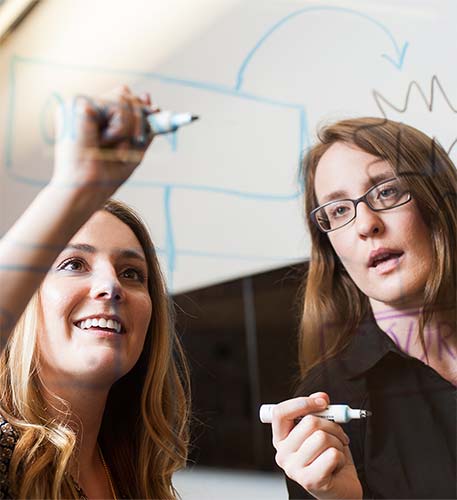 Who We Are
Aaron Bridges
Director of Development / Co-Founder
Aaron oversees software development, sets product strategy, and solves technical challenges. Aaron has experience in software engineering and design and in designing and managing elearning platforms. Aaron designed the patented platform technology that makes OpenSesame uniquely able to connect elearning courses to any learning management system.
Abby Miles
Abby is an Oregon native who loves all aspects of OpenSesame's product: customers, sales/marketing, support, and engineering. She keeps the team well-organized with her list making, while feeding her office supply addiction. Outside of the office, Abby enjoys her neighborhood farmer's market or cheering for the Portland Trail Blazers.
Alexandra Hernandez
Alex is a customer experience superstar! Her easy-going, helpful, and ever-cheerful personality serves her perfectly in her role as OpenSesame's community leader. When she's not assisting customers, Alex is often found spending time with her family (usually singing and dancing with her daughter!), doing yoga, or traveling.
Carl Kaplan
Carl spends his time working with new and existing training providers to provide quality training options. He loves connecting with people from all sorts of backgrounds and derives great satisfaction from working with the many sellers in the marketplace. When he's not in the office, Carl is found cooking up a storm or developing his green thumb.
David Boe
Trumpeters make great salespeople," says David, with a grin. "We carry the tune, and you can hear us for miles." With extensive experience in sales and business development in other industries, David is a talented musician as well as a published author. He joined OpenSesame in 2014 and has been trumpeting the company's virtues ever since.
Don Spear
As the President & CEO, Don guides OpenSesame's strategic operations and oversees the management team. With more than 10 years of experience in the elearning field, Don is a pioneer in adapting traditional communication and education models to meet consumer needs.
Erin McCune
As a microbiology major at Reed College, Erin honed her abilities to create processes and efficiencies, which serves her well as Head of Sales. She is a Portland native and a true nerd at heart. She loves to explore the world with her daughter, who claims that Erin's success is "being funny."
Fabion Stephens
Fabion is responsible turning pretty mockups into functional and user friendly experiences for everyone. He has been working remotely with OpenSesame for over 3+ years from beautiful Kingston, Jamaica. When not in the zone coding, Fabion spends his time with family and friends, playing video games and volunteering in many capacity.
Goran Martinson
Goran thinks that the only thing better than finding a perfect content solution for a new customer is to be able to do the training himself—which is why he already has set aside eight days vacation this year to help deliver leadership training. When not in the office, he likes to be found up front in a raft going down a class 4 rapid.
Josh Blank
As Senior Vice President and General Manager of OpenSesame, Josh manages operations and oversees product development for the OpenSesame elearning marketplace. Josh works with everyone from the marketing team to the software engineers to instill a shared vision for effective products that meet consumers' needs.
Max DuBowy
Max has been with OpenSesame since 2012 and packs enthusiasm into his lunch bag everyday. His work as a content specialist allows him to build fruitful partnerships with the seller community while adding valuable content to the marketplace. He also enjoys writing haikus for his colleagues and performing in musical theatre productions.
Collin Cowart
As a software engineer, Collin alternates between solving various technical mysteries and streamlining the workflow of customers, course providers, and coworkers. Whether it's an on-demand elearning marketplace or networking technology, he enjoys making it simpler, faster, and more reliable. On sunny days, he likes a good hike and a good brew.
Brittany McClain
Brittany is master of puzzles—but instead of fitting pieces together, she connects people, ideas and solutions to ensure everyone gets what they need. This love of getting to the root of a problem makes Brittany a talented member of our team. Brittany is also an aspiring foodie and spends her weekends fanatically watching sports or paddleboarding.
Avi Goldberg
Avi loves using technology to solve problems in life, business, and the world. He has worked on many components of OpenSesame's website, from servers to subscriptions to CSS, and currently works on ways to use data to predict the future. When not writing code, he can usually be found sailing or working on his 1971 Columbia sailboat.
Pete LeDoux
National Sales Or Sales Guy
Pete is a long time (20+ years—yikes!) elearning, HR technology, and HCM sales executive. Pete helps our clients find value and confidence in our elearning marketplace. If he is not on the phone or some other digital communication tool, he can be found with his family enjoying the New England Coast or Mountains. Then it's back to work with a smile!
Sarah Nanbu
Sarah loves building community in person and online. She's passionate about connecting with the OpenSesame community, especially customers. This makes her well-suited to be part of our support team and coordinate social media efforts. Never without her phone, Sarah can usually be found Tweeting and searching for just the right filter on Instagram.
Spencer Thornton
As the Director of Content, Spencer splits time between helping existing content publishers be successful and recruiting new groundbreaking training providers to join the OpenSesame marketplace. Spencer has a long history in elearning and is committed to making OpenSesame the world's biggest and best elearning marketplace.
Tom Turnbull
VP, Business and Legal Affairs / Co-Founder
Tom works and coordinates with many teams to structure transactions and partnerships for OpenSesame. He is passionate about OpenSesame's mission to make educational resources more widely available using technology. He earned a JD from the University of Washington and an MBA from NYU. Tom enjoys spending time with his boys and a good game of tennis.